Journal Entry:
Fri Apr 5, 2013, 12:05 AM
I really hated this episode/trailer. Video linked below, with reasons listed under the video. Edit: added links to the superior Red and White videos, and I highly recommend watching them:
Red
roosterteeth.com/archive/?id=6…
and White
roosterteeth.com/archive/?id=6…
were so much better.
Character Design
So she's another generic looking cat-girl who's boring, boring to look at, and her outfit looks stupid. Her voice acting is BAD. I've heard 4kids stuff sound better than this. And why did she betray him at the end? If I wanted a sex fetish chick with ears, I'd go hang out on FA where they're at least drawn better. A gun/whip blade? Again? She's a lamer version of Red (who at least was deadly) unlike Black.
Lol What?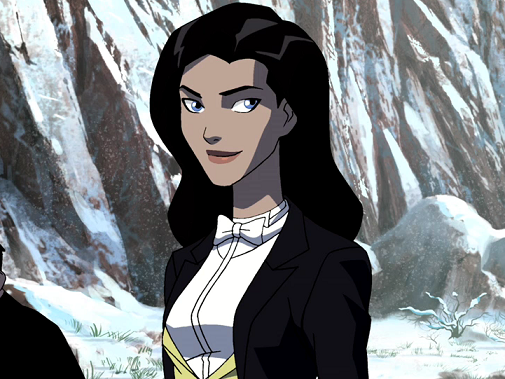 This is not how I was expecting the 3rd main member to be dressed for combat.
Don't Overshadow the Main Character!
Also, why is the male character, Adam, not only more interesting, but way more cool and effective. His sword with a shotgun sheath was far more effective at killing stuff than that retarded whip/gun thing. His design stands out, has more charm than whatever that overstuffed blouse + hotpants + overcoat visual mess that Black wore. Yeah, sure, design lifted from Code Geass and bleach, but at least HE was interesting! If you're going to tell a story about four different girls doing badass things with tragedy and pain as a backdrop, THEN DON'T HAVE THE SIDE MALE CHARACTER OVERSHADOW HER!
Knock knock, Viz here, we want our copyright back now.
Music
I wasn't paying attention to the forgettable music because the terrible voice acting, blurry animation, and boring fight scene got in the way. Which is a HUGE shame, because I love the music in Red and White.
Character Design - Fix
What needed to have happened is something that Red Letter Media said about Obi Wan and Qui-Gon Jinn. There needs to be a re-write where Adam and Ms. Boring are merged into one character called Blake. She'd have the design of Adam (with a female body of course) and his katana shotgun instead of another re-hashed gun scythe/whip thing. And she'd be alone, or with a revamped Adam being a helicopter pilot or something playing backup or transport in the background trying to keep up with her antics and gun/swordplay. Then Blake would be interesting, have a real role other than side-kick and she wouldn't look like a badly drawn attempt at ripping off Zatana from Young Justice. At least the Code Geass mask and Renji's hair/outfit from Bleach looked cool and distinct.
I thought I'd leave this video with one final comment:
I'd rather hang out on 4-chan during Caturday while beating off to images on Fur Affinity with the 4-Kids version of One Piece looping in the background than endure this abomination one more time. I'm going to go watch Red massacre hordes of werewolves, and then go watch Code Geass, because this cheap knock off isn't worth my time.
Here's hoping that Yellow makes up for this mess.
And the worst offense of all.
She's supposed to be one of the four main women!
Adam: "Let's do this!" - Adam taking charge and displaying leadership.
Adam: "Buy me some time!" - oh yeah Blake is so important . 'go distract it for me, so I, Adam can do something badass and effective.'
Ms. Boring: "Are you sure?" - are you sure? wtf? do you not know you're fighting to survive? do you not know Adam's powers?
Ms. Boring: "goodbye...." - what? what just happened? did little miss sidekick really just abandon the guy who just one shot a giant mech? why?
And this is our third lead guys.
oh yeah, i bet her story is going to be so awesome...
CSS ©
Necerti
INTERNET ARTWORK COLLECTOR
Supporting Artists Wherever I Can.
Listening to: DDR Mega Mix
Reading: Fantasy and Sci-Fi books
Watching: Planet Earth: Narrated by David Attenborough
Playing: Skylanders
Eating: Fish
Drinking: Tea